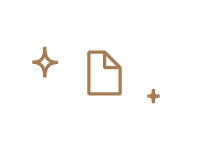 My client-friendly
Brand
Guidelines
Template
for
Adobe
InDesign

Brand Designers, this one's for you!
The automated template
you can never find the time
to create for yourself
My brand guidelines template will help my fellow logo and brand identity designers save countless time and headaches while better serving their clients with final files and brand guidelines they can actually understand.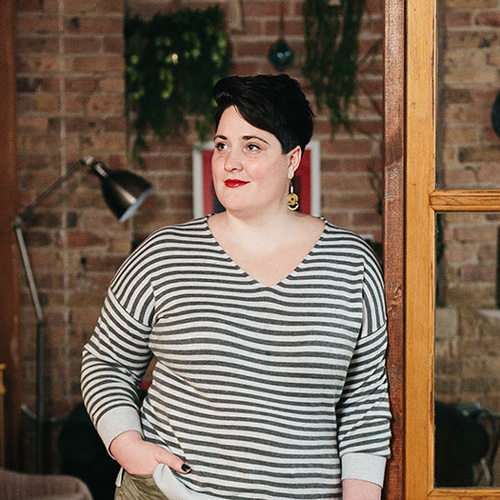 From the Client's Perspective
Beyond the assets that fully embody and express our brand's heart and persona, I was BLOWN AWAY at the brand guidelines Melissa presented us with. This document answered questions we didn't even know we had and has made it seamless to introduce new vendors to our brand and brand assets. Once again, Melissa made us look so good, and saved us time and energy.
If I could sum it up, the brand guidelines are just another example of why Melissa stands out from other designers and is worth every penny. This tool is one of a kind, and helps us be more efficient and professional.
- Hannah Soto, Grey House Productions
How it all started
Better Serving Our Branding Clients
My brand guidelines template is a classic example of creating something I wish existed. Throughout my years of experience as a brand designer, I was always met by the same questions and confusion from clients once I'd delivered their final brand files.
What does my printer mean by a vector file? Why is there a white box around my logo? Where do I find this file? How do I convert my brand colors for web? When do I use the secondary logo instead of the primary?
Clients don't know file types. They don't know RGB vs. CMYK or what the heck a hex code is. Wading through a labyrinth of final files can be a nightmare for them, especially when they don't know what they're looking for.
After getting questions like these over and over from my clients, I knew I could be serving them better. The brand guidelines I had been using gave my clients the bare essentials of what they needed, but was missing the explanation and education.
I wanted to create a client-friendly, comprehensive set of brand guidelines so my clients would know what tools they had to work with in their brand, where to find them, and how to use them.
My brand guidelines template was born!
Originally I created this template for my own use and had no intention of selling it, but as soon as I started sharing what I was working on a flood of inquiries came in and I realized just how valuable this document is. As it turns out, I'm not the only one who needs a template like this.
Better serving our clients is only the beginning of the wonder of this template though..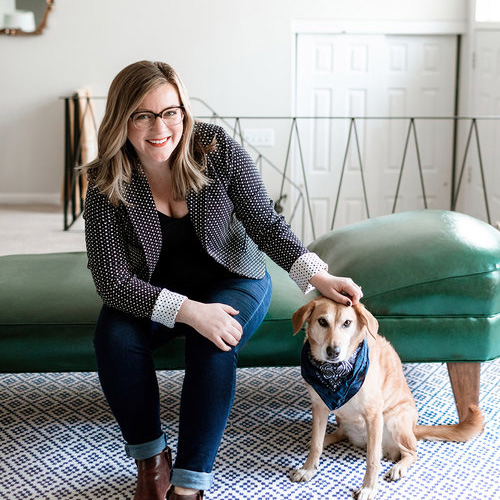 Melissa's Brand Guidelines Template gave me the courage to raise my prices because I felt more confident in my final deliverables for my clients. When my next inquiry came along, I showed my most recent set of Brand Guidelines as part of my sales pitch — and the prospective client was hooked. She booked me at my new price without hesitation. The Brand Guidelines template paid for itself, and then some!
- Sarah Zero, Wellstruck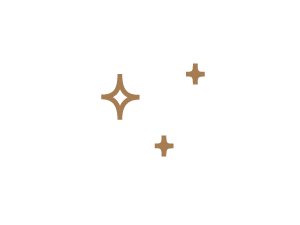 The Beauty of Automations
Just Like Magic
I believe the best way to teach our clients how to use their stunning brands properly is to show them. So I've taken my brand guidelines template a step farther. Not only can you customize every instance of your client's name throughout the whole document in seconds, but I've strategically designed it so you can easily customize all the document colors and type styles in a snap to directly reflect your client's brand.
By the time you deliver those amazing guidelines, your clients won't feel like they're getting a template—what they'll get is a beautifully tailored brand document that was lovingly made just for them. This document tells the story of their brand, shows them what files they have to work with and where to find them, and best of all shows them how to use their brand to its highest potential.
Course Curriculum
My Brand Guidelines Template
Available in days
days after you enroll
Essential Customization Guides
Available in days
days after you enroll
Wrapping Up
Available in days
days after you enroll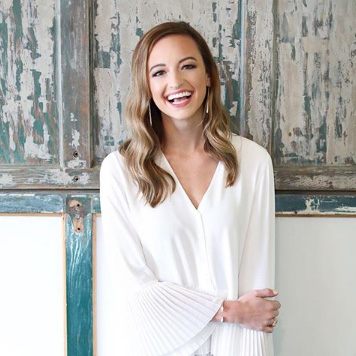 I just purchased the brand guidelines template, and I could honestly CRY over how helpful and insightful it is! I receive so many of these formatting questions from my clients, and I know this is going to cut back on the back and forth x a million. It's a lifesaver because I would probably never *actually* set aside the time to make this for myself! Thank you for creating such a valuable resource!! 💗
- Kelsea Buddo, Kindly by Kelsea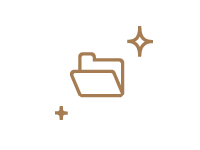 What's Included

34 pages of InDesign template goodness
Brand Guidelines Template Content
brand strategy • identity rationale • a guide to file formats • logo index + specifications pages • usage guidelines • color palette (with tips for print vs. digital) • type system hierarchy + example • tagline specifications • custom icon specifications • seamless pattern specifications • digital + social media usage
Automations
text content (brand name + initials) • brand colors (headings, icons, etc) • type styles
Tutorials & Bonus Content
guided template tour • easy to follow tutorials • printable customization checklist • tips for file organization • my final files folder template • my printable InDesign shortcuts guide
Frequently Asked Questions
Who is the brand guidelines template for?
My brand guidelines template is designed for logo and brand identity designers who want to deliver clear, comprehensive guidelines to their branding clients that are cohesive and easy to customize. I created this template for myself originally, and was really pleasantly surprised that other brand designers needed this solution too, so I'm thrilled to share it!
What format does the template come in?
The template itself is an Adobe InDesign document.
Why InDesign?
Although Adobe Illustrator reigns supreme when it comes to crafting logos and stunning custom graphics, InDesign is king when it comes to designing complex multi-page documents. The control over typography and styling has no equal, and the robust nature of this program is what's allowed me to build in the strategic automations that make this template so special.
Do I need to know how to use InDesign?
Since this template uses advanced features and styling techniques, I highly recommend that you're comfortable working with Adobe InDesign before purchasing.
Do I need the latest version of InDesign?
Nope! I've included 3 versions of the InDesign template. The first works for Indesign CS4 or later, and the other two work with Creative Cloud. So as long as you're working with InDesign CS4 or later, I've for you covered!
What's your refund policy?
Since you get access to the template and all other content as soon as you purchase, all sales are final and nonrefundable. If you have any questions about the template, you can email me at
[email protected]
Isn't this template included in your Balanced Branding course?
Yes it is! However, the course is only offered twice a year and I don't want brand designers to have to wait if they need this template now. That said, I will be offering a $249 rebate towards my Balanced Branding course to anyone who's purchased this template on its own.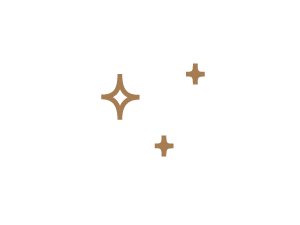 Everybody Wins

Brand Designer Friends
Provide a better branding experience that allows you to charge more. Save countless time on client support + questions. Quickly tailor the entire document to each unique client. Deliver stunning guidelines that actually help your clients. Have a template secret weapon you can use over and over again.
Our Beloved Clients
Help them see all their brand tools in one place, know what files they have to work with + where to find them, remember the strategy + significance behind the branding, better understand brand hierarchy + file formats + color values, AND know how + when to use their branding so it looks the way it should.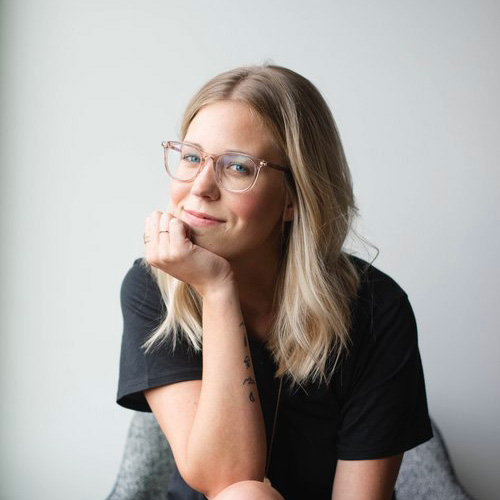 The Brand Guidelines Template legitimately changed everything. I'm able to spend just a few hours creating foolproof guidelines for each of my clients, equipping them to use their branding in all the intended ways and places. It serves them well, adds so much value to my branding packages (I even felt confident raising my prices after adding this to my process), and presents my work in the ways it's meant to be! Thank you, Melissa, for sharing such an efficient, useful, and beautiful tool!
- Lydia Kerr, Telltale Design Co.
Planning ahead?
The Balanced
Branding Rebate
This brand guidelines template is included in my Balanced Branding course. However, I know identity designers create brand guidelines for their clients all year round so I didn't want to make you wait to get your hands on this template.
Instead you can purchase the template now and I'll give you a $249 discount code you can use towards my Balanced Branding course during the next launch.
Win win win!
Made withLight + LoveinWest Chester, PA